Chemical Constituents of Egyptian Withania Somnifera Leaves and Fruits and their Anticholinesterase Activity
Keywords:
Withaperuvin C, phyperunolide, vaccenolylmonoglyceride, anticholinesterase, withania
Abstract
Seven compounds were isolated from the leaves and fruits of Egyptian Withania somnifera dunal, (Family: Solanaceae). The identity of the compounds based on their spectroscopic data were as follows: two withanolides; withaperuvin C (1), phyperunolideF (2) and four lipids;1,2-di-O-palmitoyl-3-O-(6´´´-sulfo-α-D-quinovopyranosyl)-glycerol (3), vaccenic acid (5), 1,3 dicaproyl,2-vaccenoyl-glycerol (6), vaccenolymonoglyceride (7) and β-sitosterol glucoside (4). All the isolated metabolites except (4) were reported for the first time from this plant. Besides, this is the first report for isolation of compounds (6, 7) in a pure form from a natural source. Different fractions of the fruits of the Egyptian plant were investigated for their anticholinesterase activities where the most potent ones found to be the aqueous, the light petroleum fraction in addition to a mixture of lipids.
Downloads
Download data is not yet available.
References
Sehgal N, Gupta A,Valli RK, Joshi SD, Mills JT,Hamel E, et al. PNAS USA.; 2012, 109(9), 3510-3515.
Dar NJ, Hamid A, Ahmad M.CMLS. 2015, 72(23), 4445-4460.
Kumar V, Dey A, Hadimani M, Marcovi? T, Emerald M. tang humanitas Med . 2015, 5, 1-13.
Mishra LC, Singh BB, Dagenais S. Altern med rev. 2000, 5(4), 334-346.
Nassra R., Rahma Sr. Mahrous R, FathyH,.Abu El-Khair R and Omar A. EJMP. 2017, 21 (3), 1-12. https://doi.org/10.9734/EJMP/2017/38239
Glotter E, Kirson I, Abraham A, Lavie D.Tetrahedron. 1973, 29(10), 1353-1364.
Kirson I, GlotterE;Lavie D, Abraham A. J Chem Soc C, 1971, 2032-2044.
Mahrous R, Ghareeb D, Fathy H, EL-Khair R, Abdallah A. Med Aromat Plants 2017, 6:285. https://doi.org/10.4172/2167-0412.1000285
Mahrous RS, Fathy HM, Abu EL-Khair RM, Omar AA. . J Sep Sci. 2017, 1–7. https://doi.org/10.1002/jssc.201700764
Ellman G, Courtney K, Andres V, Jr., Feather-Stone R. Biochem pharmacol. 1961, 7:88-95. https://doi.org/10.1016/0006-2952(61)90145-9
Damu A., Kuo P., Su C., Kuo T., Chen T., Bastow K. etal. J nat prod. 2007, 70 (7):1146-1152. https://doi.org/10.1021/np0701374
Silverstein R;Webster F.;Kiemle D;Bryce D.Spectrometric Identification of Organic Compounds: Wiley.2014.
Lan Y-H, Chang FR, Pan J, Wu C, Wu S, Chen S, etal. Food chem. 2009,116 (2):462-469.https://doi.org/10.1016/j.foodchem.2009.02.061
Chen LX, He H, Qiu F. Nat Prod Rep, 2011, 28(4): 705-740. https://doi.org/10.1039/c0np00045k
Cao CM, Zhang H, Gallagher RJ, Timmermann BN. J Nat Prod. 2013,76 (11): 161-164. https://doi.org/10.1021/np400296s
Wang H;Li Y-L;Shen W-Z;Rui W;Ma X-J;Cen Y-Z. Bot Mar. 2007, 50(3):185-90. https://doi.org/10.1515/BOT.2007.022
Jung JH;Lee H;Kang SS. Phytochem.1996, 42(2):447-52. https://doi.org/10.1016/0031-9422(95)00929-9
Coleman J. J Biol Chem. 1990, Oct 05;265(28):17215-21.
Lie Ken Jie MSF;Mustafa J. Lipids. 1997, ;32(10):1019-34.
De Souza L, Sassaki G., Romanos M., Barreto-Bergter E. Mar Drugs. 2012, Apr; 10(4): 918–931.
Zianni R, Bianco G., Lelario F, Losito I, Palmisano F, Cataldi T. JMS. 2013; 48 (2): 205-2015.
Al-Fadhli A;Wahidulla S;D'Souza L.. Glycobiology. 2006, Oct;16(10):902-15.
Cantillo-Ciau Z;Moo-Puc R;Quijano L;Freile-Pelegrín Y. Mar Drugs. 2010, 8 p. 1292-304.
Sassaki GL;Gorin PA;Tischer CA;Iacomini M. Glycobiology. 2001, Apr;11(4):345-51.
Rastrelli L;De Tommasi N;Berger I;Caceres A;Saravia A;De Simone F. Phytochem. 1997, 45 (4), 647-650.
Chatterjee R;Singh O;Pachuau L;Malik SP;Paul M;Bhadra K, et al. Bioorg Med Chem lett. 2010, Nov 15;20(22):6699-702.
Kenrick JR;Bishop DG. Plant Physiol. 1986, Aug;81(4):946-9.
Khan N.andHossain M.. J Pharmacogn Phytochem 2015, 4:5–7.
Avato P, Fannizzi P, Rosito I. Lipids. 2001;36 (8):845-850.
Vlahov G, Chepkwony P, Ndalut P. J Agric Food Chem. 2002, 50 (5): 970-975.
Kamalud A., Bumpu F, Strong F. J Am Chem. Soc. 1948, 70: 3391-3394.
Gusntone FD. Chem Phys Lipids. 1991, 58 (3): 219-224.
Duffy P., Quinn S., Roche H, Evans P. Tetrahedron. 2006, 62 (20):438-4843.
Guillen M, Ruiz F. Eur j Lipid Sci Technol. 2003, 105 (9):502-507.
Sacchi R, Addeo F, Paolillo L. Magn Reson Chem. 1997, 35 (13).
McAnoy A., Wurobert, Murphy C. JASMS. 2005, 16 (9) 1498-1509.
Kalo, P. and Kemppinen, A. J Am Oil Chem Soc 1993, 70: 1209.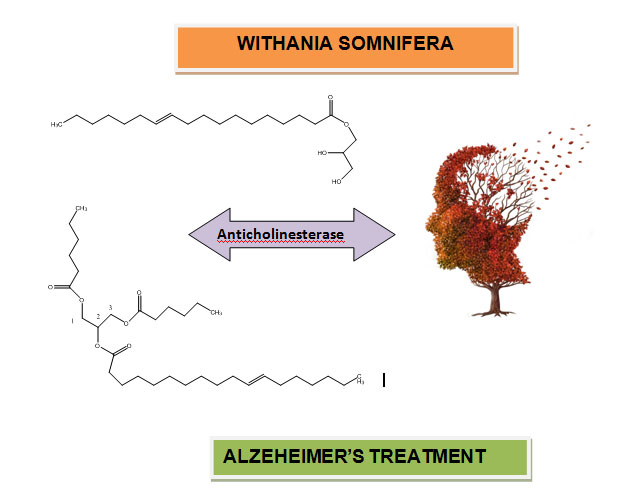 Downloads
License
Authors who publish with this journal agree to the following terms:
Authors retain copyright and grant the journal right of first publication with the work simultaneously licensed under a Creative Commons Attribution License that allows others to share the work with an acknowledgement of the work's authorship and initial publication in this journal.
Authors are able to enter into separate, additional contractual arrangements for the non-exclusive distribution of the journal's published version of the work (e.g., post it to an institutional repository or publish it in a book), with an acknowledgement of its initial publication in this journal.